Aug
24
You don't serve the people.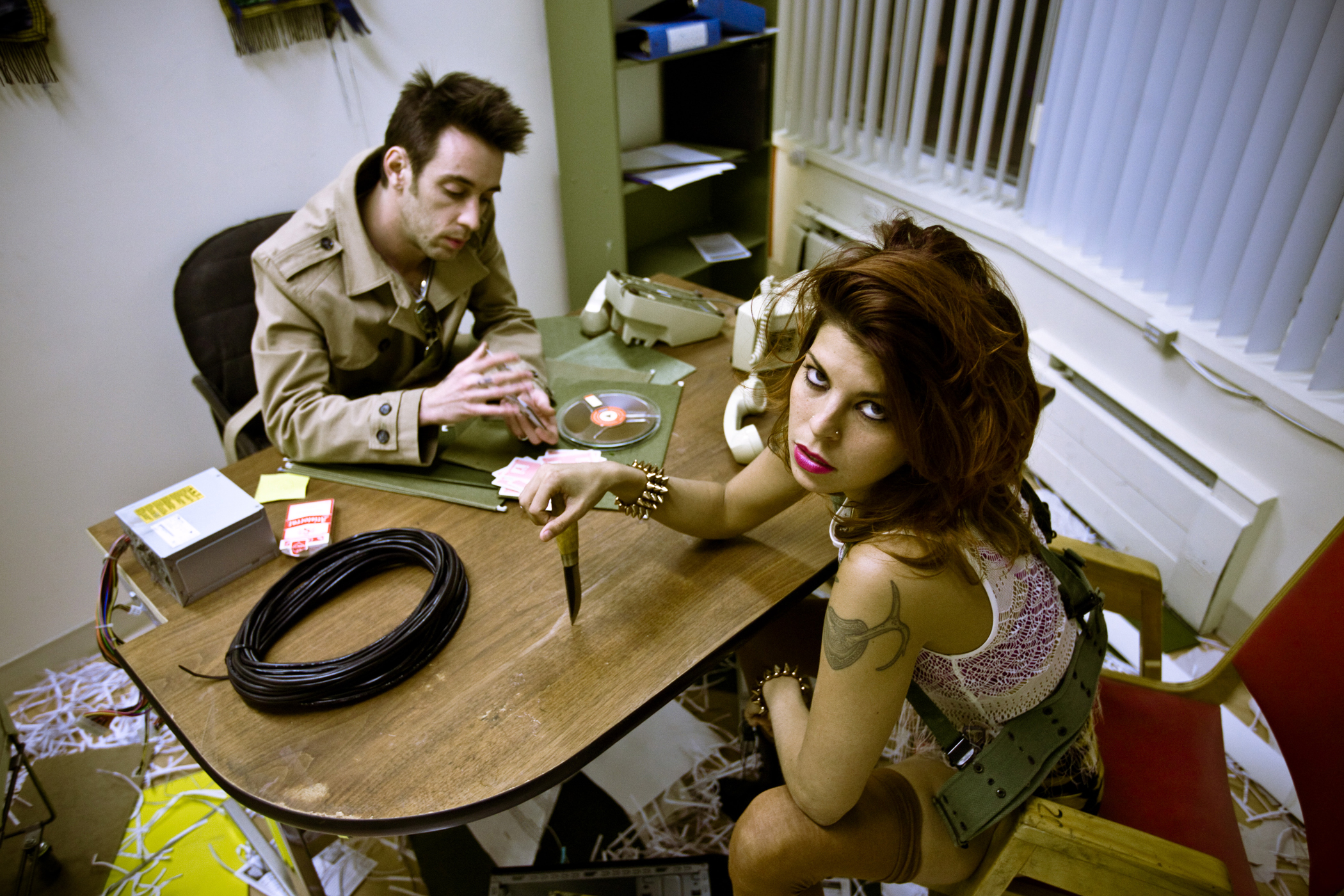 Not only are the Handsome Furs one of the most beautiful couples in Rock N' Roll today, but, with the release of 'Sound Kapital' this year, they are making some of the best and most innovative music anywhere. The fact that they are so conspicuously in love as well makes their talent almost unbearable.
Earthquake Party! opened the night with a pretty decent garage-pop sound. However, the set sort of veered off into strange places when, in the middle of the first song, the lead singer busted a string on his guitar. This being the first night of the tour, he was without either a replacement guitar or an extra string, and had to spend a few minutes tuning a spare guitar he borrowed from someone in the audience.  While they're a young band with a lot of work to do, I'd definitely check them out again.
As I mentioned before, tonight was the first night kicking off a big North American tour, and both Dan Boeckner and Alexei Perri seemed to be relieved to be back in the States after a stint in Eastern Europe. Given the bands obvious Eastern Europe dance music influences, it was a little surprising how excited they were to be out of Kosovo.
Even after a long day of flights and what sounded like a rough night in a La Quinta inn, the Handsome Furs hit the ground running at Brighton Music hall and put on the best performance I've seen all year. Alexei looked stunning in a glimmering gold dress, and here facility with a synthesizer and drum machine proved that she's way more than an ex-Wolf Parader's arm candy.
The Handsome Furs played an hour long set of aggressive electro-indie pop that had the whole crowd (even the admittedly curmudgeonly punks) dancing. Like a lot of electronic music, the Handsome Furs sound loses a lot when it's not being blasted from 6-foot high speakers with enough bass to knock a Narragansett off the bar. A lot of their tracks which sound flat when dribbling out of my computer speakers turn to foot-tapping, fist-pumping, run-a-marathon-barefoot gold when played on my sound system at home or pumped through a decent pair of headphones. And seeing them live, with the crowd dancing, and Alexei flailing about on stage in front of her electronics–nothing tops it.
The Handsome Furs sound great. They look great. And they put on a fucking amazing show.